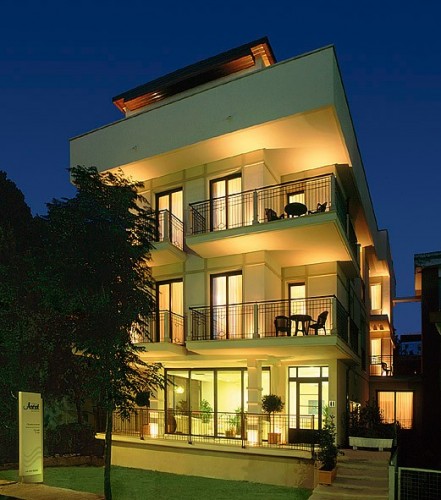 Description
The newly built Residence Ascot is located in the heart of Cattolica, 50 metres from the beach, just a short trip from the famous square with its musical fountains and plays of water and on the outer limit of the pedestrian area. A tranquil setting near the town centre and the shops. The personal touch of the owners guarantees an efficient and discreet service day round.
3 Good Motives for choosing Residence Ascot
In a quiet area
Just 50 meters from the beach
Elegantly furnished
1 available last minute offer
Residence Ascot
Special Offer! Latest Availability!
Valid from 22/06/2019 to 07/07/2019
There are the latest availabilities for the coming weeks that can take advantage of the 10% discount on the total price of the week. GET MORE!
Position
Services Residence Ascot
Parking
Parking inside the structure
Animals
Internet
WiFi Internet throughout the building
Bathroom
Apartaments
Strongbox
Equipped kitchen
Microwave oven
Fridge
TV
Position
Languages