YOUR HOTEL IN CATTOLICA ON THE ADRIATIC COAST
Choose your hotel in Cattolica, here everything is designed for those who decide to spend beach holidays, a special place where they can have fun but also relax.
Cattolica is full of hotels and hotels for every need. You can choose between seaside hotels and swimming pools, family hotels, 4-star luxury hotels, couples and young hotels, cheap, in short, there's everything. Each hotel offers a myriad of services and different treatments to make your holidays as special as you have always imagined them. It's not enough for you to choose the one that's right for you!
Cattolica is lively and full of events, the beach is wide and well equipped, the sea is warm and clean with a shallow and safe bottom; traditional cuisine is a real attraction for the palate. Nothing is missing in order to feel pampered.
CATTOLICA HOTELS OFFERS
Select and book the hotel with the best offers for your holidays in Cattolica
Hotel Cevoli
One Child Free
Valid from 19/03/2019 to 22/06/2019
Hotel Ducale
June Summer Start
Valid from 08/06/2019 to 15/06/2019
Bed and Breakfast
Hotel Ambasciatori
... Your Easter With Us ... Enjoy Our Special Pack
Valid from 19/04/2019 to 23/04/2019
Hotel Sahib
Week-end 25th April And 1st May
Valid from 23/04/2019 to 02/05/2019
4 Nights • Full Board
Childs Reductions
Drink Included
Free Parking
starting from € 40,00 per night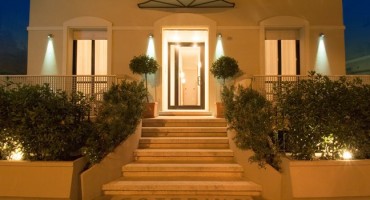 Residence Caterina
Special Offer!!!!
Valid from 22/03/2019 to 29/03/2019
offerte.affitto
Hotel Amoha
Special Offers
Valid from 18/05/2019 to 22/09/2019
starting from € 48,00 per night
Hotel Diamante
Spring At The Sea
Valid from 24/04/2019 to 01/05/2019
7 Nights • Double Room • Full Board
Childs Reductions
Drink Included
Free Parking
starting from € 35,00 per night
Hotel Diamante
Easter On The Romagna Riviera
Valid from 19/04/2019 to 28/04/2019
3 Days • Double Room • All Inclusive
Childs Reductions
Drink Included
Free Parking
starting from € 45,00 per day
Residence Cristel
Eastern, April, May Untill 8.6
Valid from 16/02/2019 to 08/06/2019
Hotel Confort
Training Camp
Valid from 13/03/2019 to 13/05/2019
Double Room • All Inclusive
starting from € 41,00 € 45,00
Residence Neri
Early Booking Offer
Valid from 08/06/2019 to 07/09/2019
Residence Cristel
April, May And Summer
Valid from 16/02/2019 to 29/06/2019
WEBCAM

LIVE FROM CATTOLICA