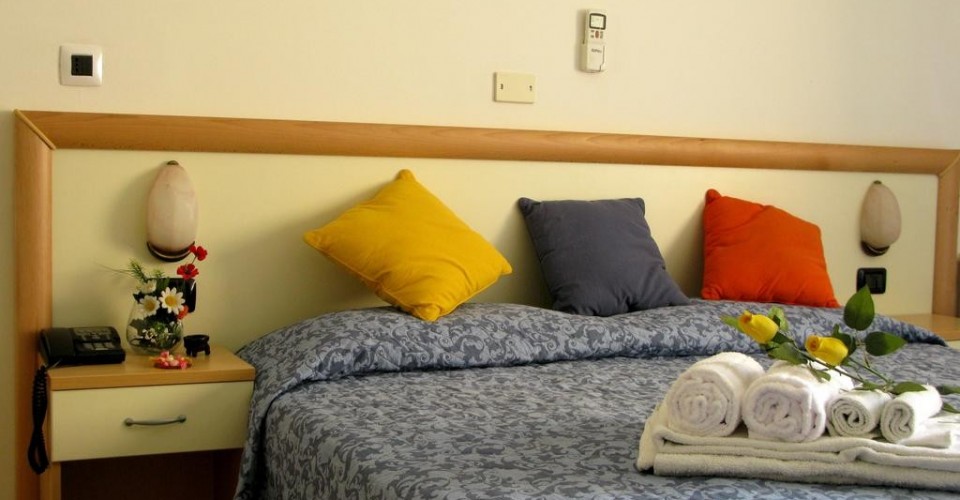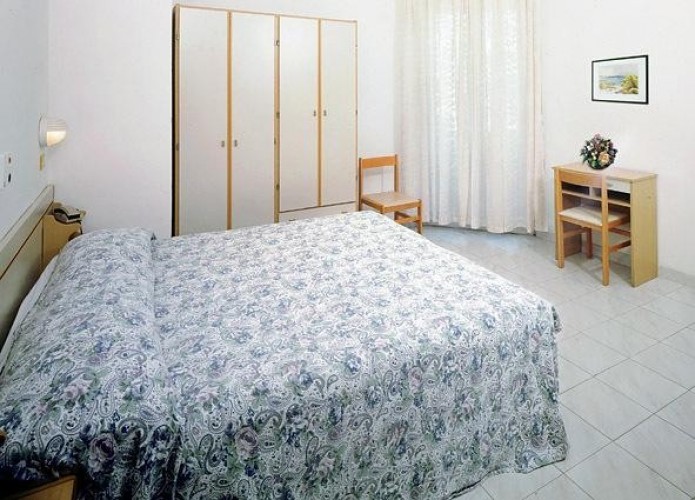 Description
We are carrying on a family tradition since 1949, with so much passion we have the pleasure to accompany you in every moment of your holiday with a smile and make you feel right at home.

The Hotel Sorriso is located directly on Viale Dante, the street of the promenade that leads to the charming square of dancing fountains. Just 50 meters from the sea and close to the beautiful Cattolica Aquarium.
General Services
All the comforts of your holiday:
Air-conditioned restaurant, to taste delicious dishes
Terrace on Viale Dante, ideal for moments of relaxation
24 h bar, always open for a drink
Goalkeeper 24 hours always available
TV corner to watch your favorite shows
Lift
Covered and guarded parking nearby
Bicycles with child seat
Wi-Fi free with fiber
Children's Area
Animals welcome
Restaurant
Our kitchen offers simple and genuine products, linked to the Romagna tradition!
Every morning our breakfast is a good morning to give you the right charge!
Homemade pies and cakes, brioches, biscuits, white and fruit yoghurt, corn flakes, milk, biscuits, butter, jam, chocolate spread, honey, plain and wholemeal bread, cold cuts, eggs, cheese and toast accompanied by juices fruit, coffee, barley, cappuccino, hot chocolate, tea.
We offer 3 choice menus of meat, fish and vegetarian. Appetizing hot and cold buffet of appetizers and vegetables!
3 Good Motives for choosing Hotel Sorriso
Hotel in Cattolica on the Viale Dante walk

Area dedicated to children's games

Family management and excellent cuisine
No available last minute offer
Position
Via Dante, 109 Cattolica
190 mt from the beach
Services Hotel Sorriso
Family Services
Highchairs
cradle
Bed with sides
Bicycles with seat
Playground
pediatrician
Opening Spaces
Parking
Private outdoor parking
Free!
Animals
Pets allowed on request
Free!
Internet
WiFi Internet throughout the building
Free!
General Services
Strongbox
24-hour reception
Lift
Air-conditioned common areas
Bar
Bicycles available
Hall & lounge
Luggage storage
Activities
Apartaments
Linen for the home
Air conditioning
Stretch linen
Fridge
TV
Strongbox
Position
Close to the sea
In the central area
Rooms
Safe
TV
Satellite channels
Family bedrooms
Interconnecting Rooms
Languages
Italian
English
German
French